09 Apr

An Easter Like Never Before

In the first Easter 2000 years ago, Jesus brought about the death of death and ushered in the biggest victory in the history of the universe! This is also why 3:16 Church believes in celebrating Easter big. To my pleasant surprise, God indeed lined up our Easter weekend programs in the most dramatic and divine fashion ever.

I would like to take this opportunity to thank our volunteers and partners. Thank you for helping us make an eternal impact during this Easter season. Thank you, My Mad Cow and The Love-Aid Project. Thanks for the opportunity to make a difference in the lives of so many children on the Good Friday – Heroes: Save the Zoo! Save the World event.

I also would like to give a big shout-out to all the awesome volunteers from 3:16 Church. Thank you for igniting our world with Jesus' overwhelming love!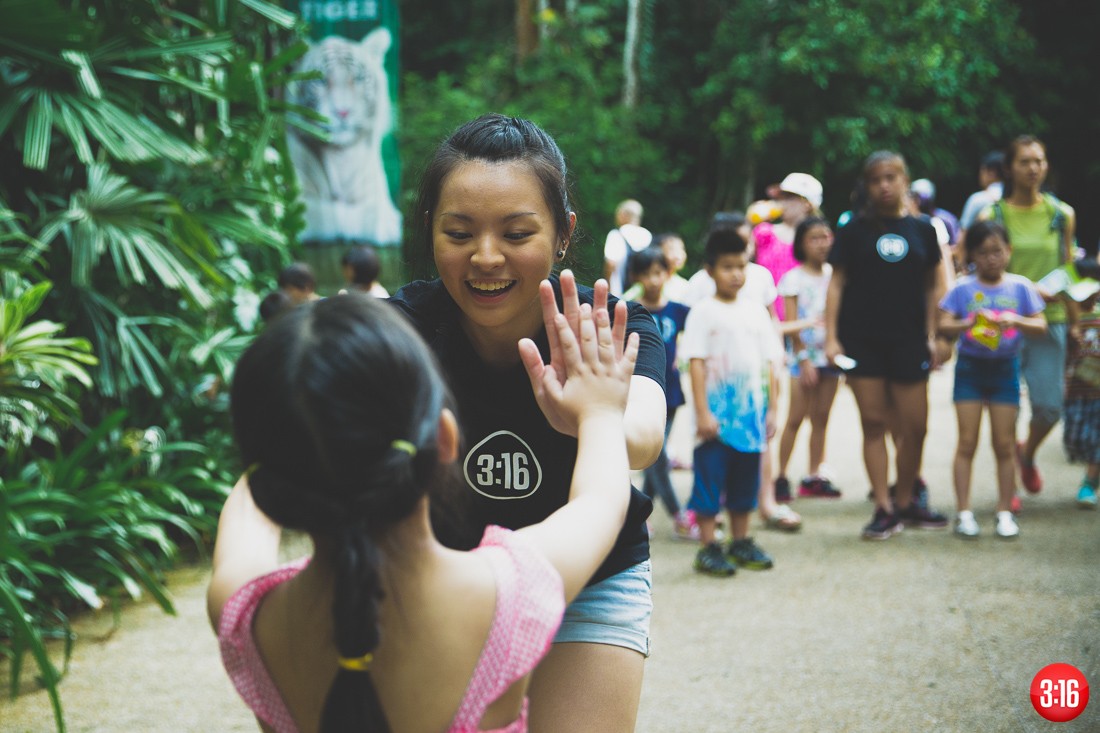 Good Friday – Little Heroes in the Singapore Zoo
My team and I felt the ever-growing love of God to reach out to the children of 3:16 Church and the kids from nearby communities. Thus, we planned an unforgettable amazing race type of adventure at the Singapore Zoo. Excitement built up amongst the kids and also the volunteers at the start of the race and the supportive responses from the parents were also very heartening.
It was a big Good Friday turnout! A contingent of more than 100 of us (including 65 children from the church and community) invaded the Zoo. It was a fun-filled afternoon for the children. They worked tirelessly together to solve puzzles and overcome challenges while enjoying the presence of fascinating animals in the most scenic of environment.
The highlight of the day was the surprise cameo appearance by Mr. Tony Stark aka Ironman at the finale of the day's event! Hundreds of children posed creatively for a once-in-a-life time picture with their favourite Avenger hero.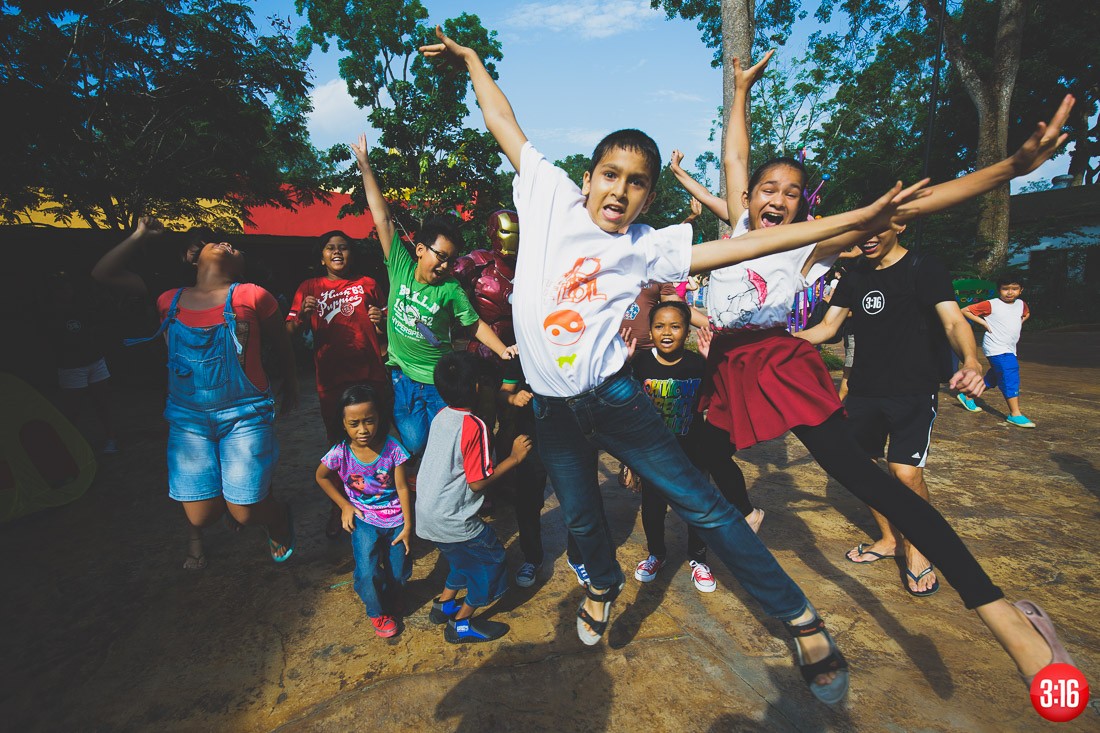 Holy Saturday – Lovely Wedding Ceremony at Fort Canning
3:16 Church witnessed the beautiful union of Clement and Iris in Fort Canning Park. This was exceptionally meaningful as it was at the first Easter where Jesus pledged His love for the church (His bride) by giving Himself for her. God bless your marriage, Clement and Iris! Enjoy your honeymoon in Bali!
Easter Sunday – A Record Turnout for Baptism Sunday
More than 150 people gathered to celebrate the baptisms of nine people who are highly favoured and deeply loved by Jesus Christ. To baptise Elias with my wife, Lilis, is definitely one of the highlights of my life! Easter 2015 marks the beginning of Elias' public and personal journey in the love, favour and power of JESUS Christ!
It was a special Sunday for Wei Bin. He had accepted Christ as His Saviour in January 2015. Recently, he dreamt that God wanted him to get baptised, and so he did, even as he felt that he was not yet ready to do so. Interestingly, the time that he awoke from his dream was 3:16 a.m.! He decided that there was no turning back in his walk with Jesus.

Amelia Lim, a young lady, also testified, "Because He has changed my life, I never have to live in guilt, shame and comparison. I have a God who is greater than all my problems. A God whose love never runs dry on me." As each person shared about his or her life story, one thing was clear. God had touched each of their hearts with His overwhelming love.
Many were moved to tears when Roslina shared her story. She boldly revealed a wound in her heart, which was caused by abuses from her dad when she was younger. Although that had left a scar in her heart, her Father God was there with her through it all. And through powerful working of the love of Jesus, Roslina forgave her father! She even enjoyed a special Chinese New Year with her dad this year.

All glory to Jesus for an Easter season like never before!
Blessings,
Ian Toh
Lead Pastor
3:16 Church, Singapore
Pastor Ian's announcement on 3:16 Church's new measures as Singapore fights the coronavirus (Covid-19) outbreak...