10 Oct

Resting In Jesus

What is AFTERGLOW? AFTERGLOW is a time we set aside intentionally for all staff and volunteers from various ministries in 3:16 Church to gather together for one single purpose – to soak into the presence of Jesus. It is like a spiritual power nap, where we rest at His feet and bask in His glory.

Many times as we serve in Church, we get tired both physically & spiritually. At AFTERGLOW, we close our physical eyes and take our spiritual rest in Jesus. In 3:16 Church, we believe that "Resting brings Blessings" and through AFTERGLOW, we are recharged to take on great plans God has for Singapore and beyond.

Arise, shine, for your light has come, and the glory of the Lord rises upon you – Isaiah 60:1 NIV

I became pregnant during my trip to Hillsong's "No Other Name" conference in Australia earlier this year. Yes, you heard me right. It wasn't my wife Lilis who became pregnant, it was me!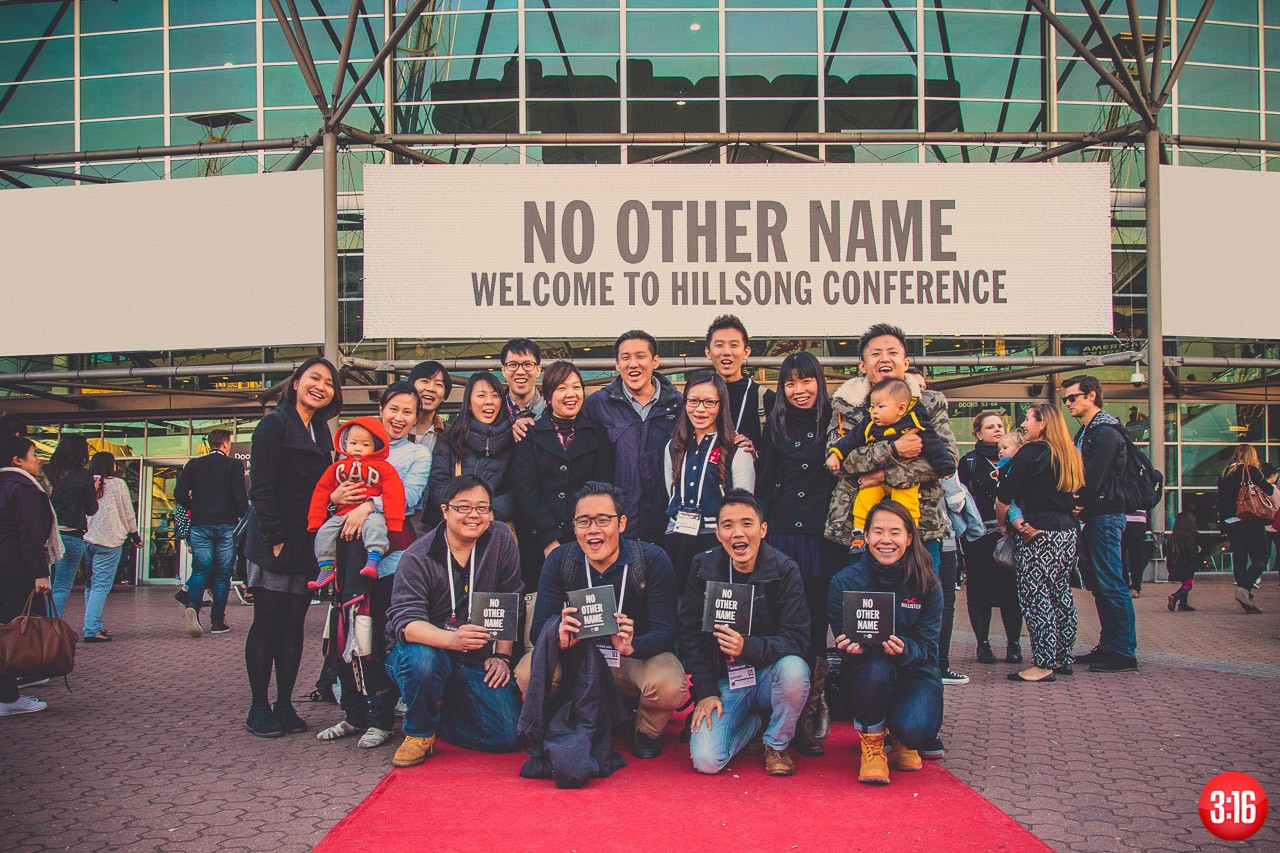 God impregnated me with His inspiration of AFTERGLOW – a time set aside to help our staff and volunteers connect with God on an intimate level. I sensed that Jesus wanted to reveal His greater glory to our teams in 3:16 Church and we needed to make sure we intentionally "saved-the-date" for Him.
I was excited with God's latest revelation to me and was absolutely delighted when I heard that God had been leading Pastor Norman and Dawn, one of our prayer warriors in the same direction too. We sought the Lord for another 3 months and truly felt convicted that our ministries needed time together with Jesus out of the usual Sunday service – AFTERGLOW was officially born on Friday, 3rd October 2014.
Without a doubt, our first AFTERGLOW was the most exciting thing that has happened to me since returning from Hillsong conference. As people came both as individuals and representing various ministries, there was a powerful convergence of hearts and spirit that evening. We were united as a body of Christ and that brought about a burst of freshness to our worship and a revival in our hearts. That evening's worship leader, Joseph and his band of musicians did an amazing job creating a beautiful symphony of praise to the hearts of 3:16 Church.
The worship experience was so impactful that as I praised Him, I found myself imagining that I was with the disciples on the Mount of Transfiguration when Jesus shone radiantly before His inner core of disciples. I felt a sense of closeness to Jesus like never before, just like how the disciples must have felt.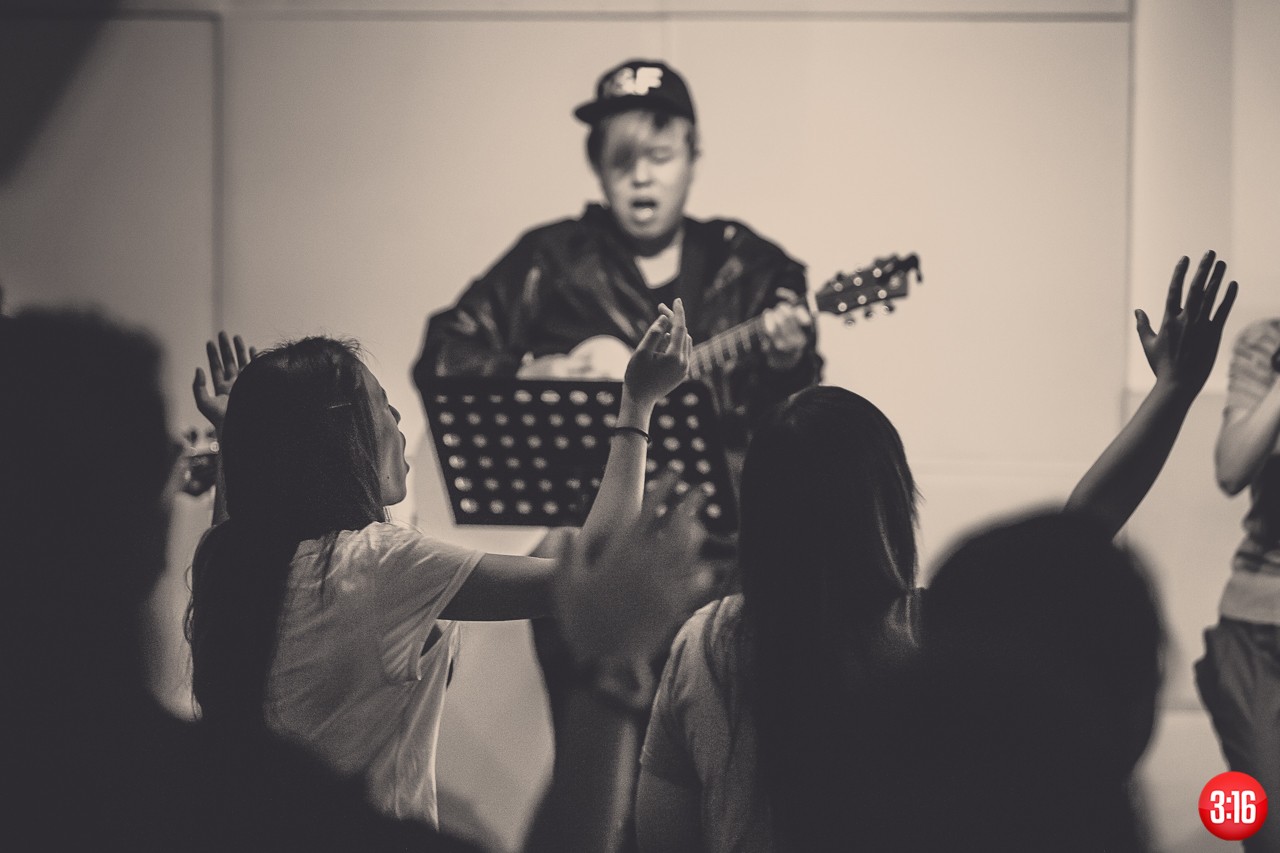 Jesus took Peter and the brothers, James and John, and led them up a high mountain. His appearance changed from the inside out, right before their eyes. Sunlight poured from his face. His clothes were filled with light. – Matthew 17:1, 2 MSG
In the mid section of AFTERGLOW, Pastor Norman took us on an awesome 3:16 Church flashback. We started off by taking a time machine and recapped on how Jesus has grown 3:16 Church over the last 1.5years. We started as a humble house church with a handful of members sitting on the living room floor and today we average 100 regulars each week.
Not only did our congregation grow, our ministries grew too. We had an awesome time of celebration as every ministry was counted, every volunteer honored and every act of service not forgotten. In 3:16 Church, we believe that how we love and treat our volunteers is and should be a reflection of Christ's love for us. Encouragement, love, joy and faith filled the room that evening as we saw how Jesus loved us and walked with us every step of the way.
For my message, God gave me a word to share about His imminent return and to encourage our teams to remember the reason behind our service. Indeed, God has given 3:16 Church the vision to "Ignite our world with His overwhelming love" and that our time to act is now! Singapore is our immediate harvest field.
We will bring our Private Faith to Public Square!
As the evening grew late and just when I thought we had already experienced the highlight for the night, God continued to amaze me as He led us into a time of prayer. We saw many people re-dedicating their lives to Jesus while others prayed for each other. Some needed miracles, others sought for healing and some were heavy hearted for the salvation of their loved ones. While needs varied, the sweet underlying tone was the quiet and confident assurance that God answers prayers.
The night came to a close as God led Pastor Sam to pray for our leaders and through his public prayer, it was obvious that Jesus also met with him. The grace of God was evidently overflowing in their personal encounter. Indeed, God is real, He is here and He is good.
I am extremely thankful to Jesus for 3:16 Church's first AFTERGLOW. For me, it was nothing short of a mountain top experience!
I hope this simple and honest write-up has encouraged your heart. It surely doesn't do justice to the real deal, you simply have to come and experience it for yourself. Our next AFTERGLOW is happening on the 5th of December and we hope to see you there!
Ian Toh
Lead Pastor
3:16 Church, Singapore

Pastor Ian's announcement on 3:16 Church's new measures as Singapore fights the coronavirus (Covid-19) outbreak...