20 May

Strong and Courageous

We live in a world that is more broken than we can imagine. Divorce rates, abortion rates, addictions, corruption around the world seem only to be increasing; statistics do not paint us a hopeful future. But in the midst of such brokenness and ruins, God is calling and raising an army of young people from unknown places in different parts of the world to repair the broken walls and to see a restoration of God's intended design in their generation. This is a call for a united pursuit of God's Presence and His purposes, an alternative lifestyle from everything that the world offers.

I believe a God with an intense love for our world has His spotlight right here among the youths in 3:16 Church and the youths that we are reaching out to. It's no longer about being nice church-goers who are satisfied with status quo but it is about becoming radical disciples of Jesus Christ who are intensely and fearlessly advancing the Kingdom of God everywhere by living out their faith in a way that matters!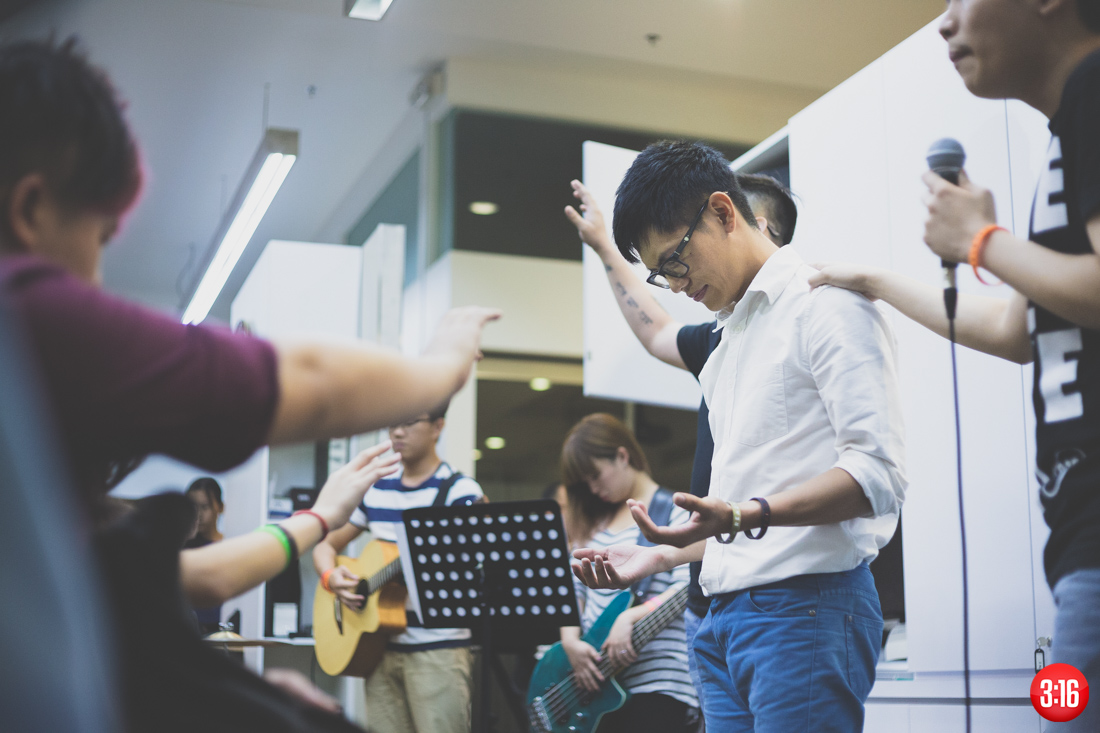 We call ourselves the Strong and Courageous Tribe.
The year of 2016 is and shall be a year of formation for us. In line with this being a year of Kingly Influence for 3:16 Church, God is establishing His Kingly influence in and through us by forming a strong leadership team and a strong healthy culture amongst the youths we lead.
The mandate that I believe God has given for our tribe is for us to possess Christ Confidence, demonstrate Clear Consistency, to form a Credible Community and to be a Counter Culture to the world. This is a breakdown of what this 4-part mandate means:
Christ Confidence
We will not be constrained by "should"s and "should not"s, but we will be about breathing in the power to make faith-based decisions that produces the most confidently joyful people on earth.
Clear Consistency
We will not be about compartmentalising God, but we will be about living like Jesus everyday and everywhere.
Credible Community
We will not be about putting on a religious show, but we will be about building authentic relationships that radiate Christ to everyone around.
Counter Culture
We will not be about conforming to what the world values, but we will be about taking enemy grounds and redeeming everything we touch for Christ.
In the first 3 months of the year, we have begun the work of reaching out to the MacPherson Community by hosting various youth-centric activities (guitar classes, art jamming, sports, study groups, valentines' day event, easter drama). God has allowed us to build and deepen new authentic friendships with a number of youths in the community and through that we started 2 gender-based life groups whereby godly friendships can thrive and God's Word can be taught and lived out.
One of the highlights we have had so far was when we had our Easter Drama service at the end of March. God honoured our countless hours of preparation, writing and re-writing the script, rehearsing lines, filming and praying together by allowing us to see salvation decisions being made as well as the move of the Spirit amongst different individuals. There was a uniting and stirring up of youths towards God's purposes. Thank God for bringing in adults from the church to help out in the drama, backstage work and ushering!
We also celebrated the baptism of one of the first fruits of our ministry, a fifteen-year-old Alvin during Easter Sunday this year. It was actually my first time baptising a youth in 3:16 church, together with my co-leader Joseph. It was personally a remarkable experience of joy and hope as I witness a youth's personal decision to commit to a life of following Jesus. And through it, God had encouraged me with the thought that He will bring many more to that decision as I remain obedient to His call upon my life!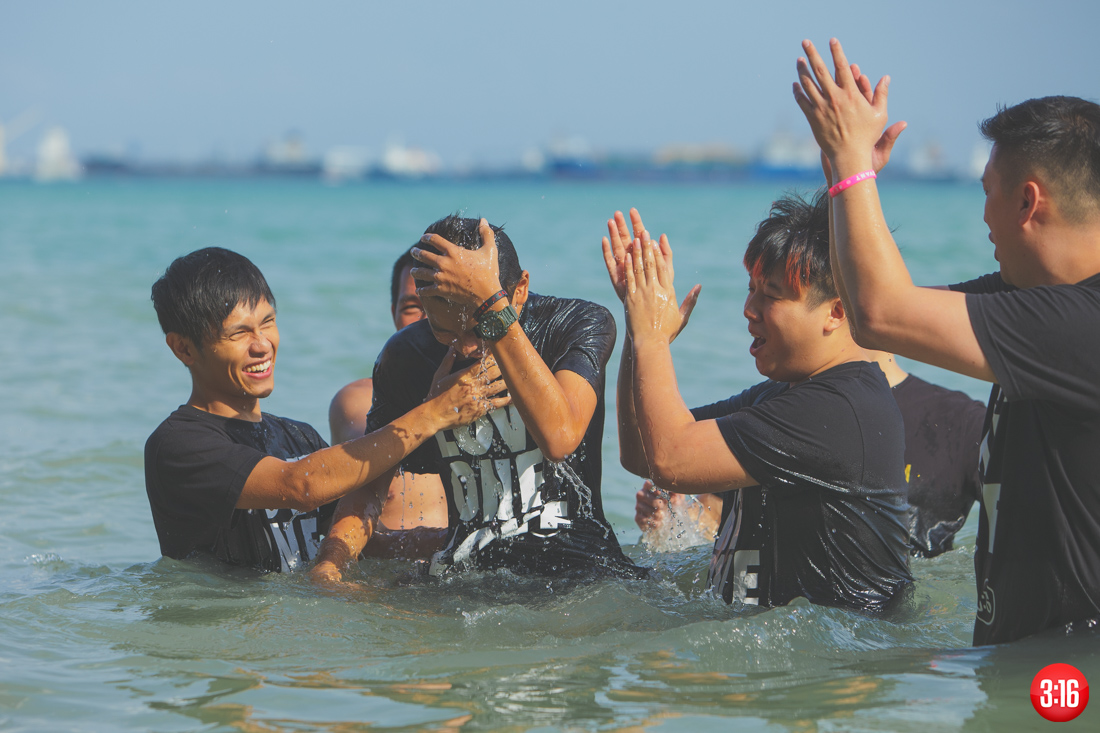 In the months ahead, we are looking at entering into a season of consecration during the June school holidays as well as intentionally establishing prayer groups in every one of our youth's campuses when school reopens in July. Our first official youth service is set to start at the end of July and we are anticipating God to move in a powerful way through these various platforms!
So pray with us as we look towards what God has in store. Pray for leaders to be unitedly pursuing God and His purposes for this generation above everything else. Pray for effective life-on-life discipling would take place that truths will both be taught and imparted. Pray for even more open doors as we set to reach out to communities and classrooms and beyond. All glory be to God!
Pastor Joel Peh
Youth Pastor, 3:16 Church
Pastor Ian's announcement on 3:16 Church's new measures as Singapore fights the coronavirus (Covid-19) outbreak...