26 Dec

This Is A Miracle: The Story

My sister brought me to church when I was 9, en-route to a relative's place. On my first visit, I encountered Jesus and received Him as my Saviour. However, that was my first and last visit as I didn't want to inconvenience my sister after.

Jesus replied, "I give them eternal life, and they will never perish. No one can snatch them away from Me, for My Father has given them to Me, and He is more powerful than anyone else. No one can snatch them from the Father's hand." – John 10:28-29 NLT

God is true to His promise. A year later, a miracle happened. I was playing at the playground and someone from a neighbouring church invited me to a Children's' party. That Christmas eve, God gave me my first spiritual family. I was 10 years old.

Today, I am blessed with a family of my own – my wife and my 18 month old son. This will be his second Christmas and since he is older and a lot more active now, this year's Christmas is filled with lots more activities.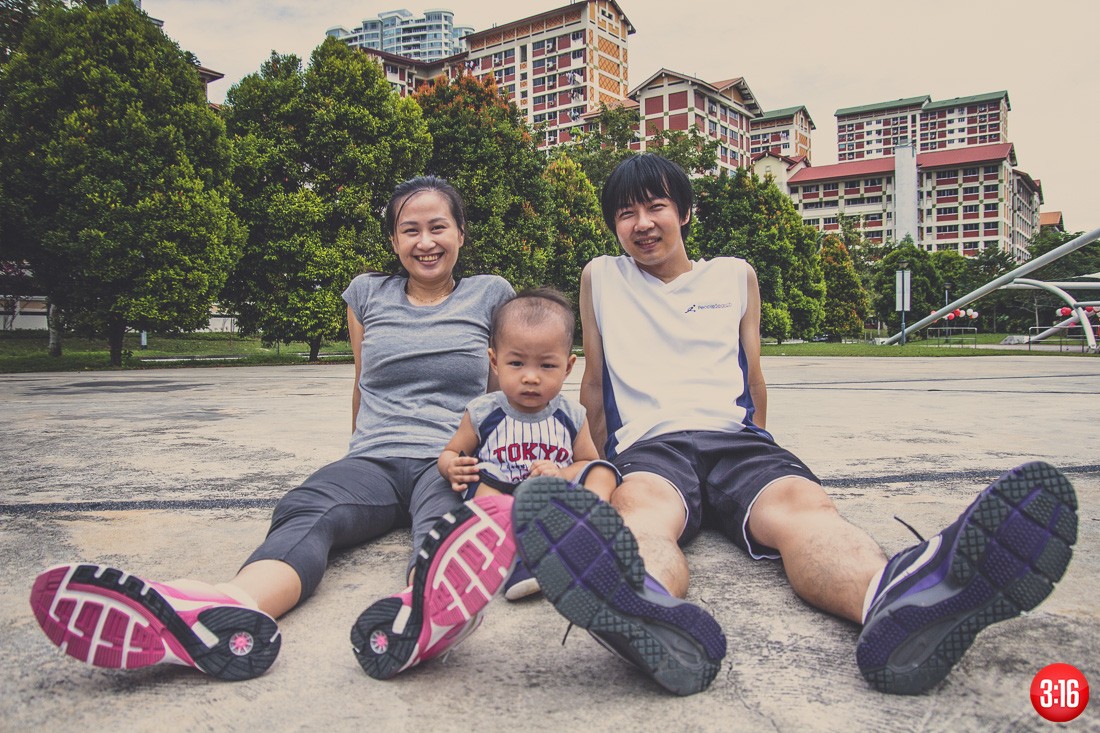 We were headed out one afternoon and a Christmas song was playing in my sister's car. It was a beautiful song, but the melody was really solemn. I thought to myself "Christmas is a time of celebration. The bible says there was a great celebration in the heavenly host! If so, should not all on earth be rejoicing over the birth of One who is here to redeem us?"
"At once the angel was joined by a huge angelic choir singing God's praises, "Glory to God in the heavenly heights, Peace to all men and women on earth who please Him." – Luke 2:13-14 MSG
And that's when I thought to myself, "Why not write our own Christmas song? But Christmas was just 5 weeks… "
What's impossible with man, is possible with God. He gave me the chorus of the song that night. The God of miracles, gave me a song about miracles. That said, with only a chorus, the song was far from complete and so I simply assumed the song would be ready only for next Christmas, not this.
God started to shape the song bit by bit. I had a meeting with Pastor Ian and he shared about how 3:16 Creative was working on a Christmas video. More inspiration came and I now had a melody and a couple of lines. This was late November.
Following week, the leadership team had a meeting. As I was sitting there listening to our Christmas service theme "Together – This is family, this is love", God stitched up the rest of the missing pieces of the song in my heart and it was gradually completed.
"This is a miracle" is a song for and about 3:16 Church. Many of us come from incomplete family units, including my wife and me. But that doesn't stop Church from being our family. 3:16 Church comprises of people of all ages and nationalities. Though we may come from different backgrounds, we can be knitted as one family because of God's love.
You are the reason, for the season. Jesus came so that we may become a family. Here in 3:16 Church, we will always welcome you to join us and be a part of the 3:16 family.
We love because He (Jesus) first loved us. – 1 John 4:9 NIV
All thanks to Jesus who made this possible! We would love to see you here!
in-His-love,
Rei Lee
God's Songwriter
3:16 Praise
Pastor Ian's announcement on 3:16 Church's new measures as Singapore fights the coronavirus (Covid-19) outbreak...