12 Dec

Thy Kingdom Come Song Story

The idea of writing this song came to me while I was attending Hillsong Conference this year. During the conference, God spoke to me about His call for me to write songs for the church and at the same time the pastors of 3:16 Church also had a confirmation from God about the theme of this year's church camp which is "Thy Kingdom Come". That kind of birthed forth the desire to write a song based on "Thy Kingdom Come", something that would resonate His heart and what He desires for His people to lay hold of in this camp.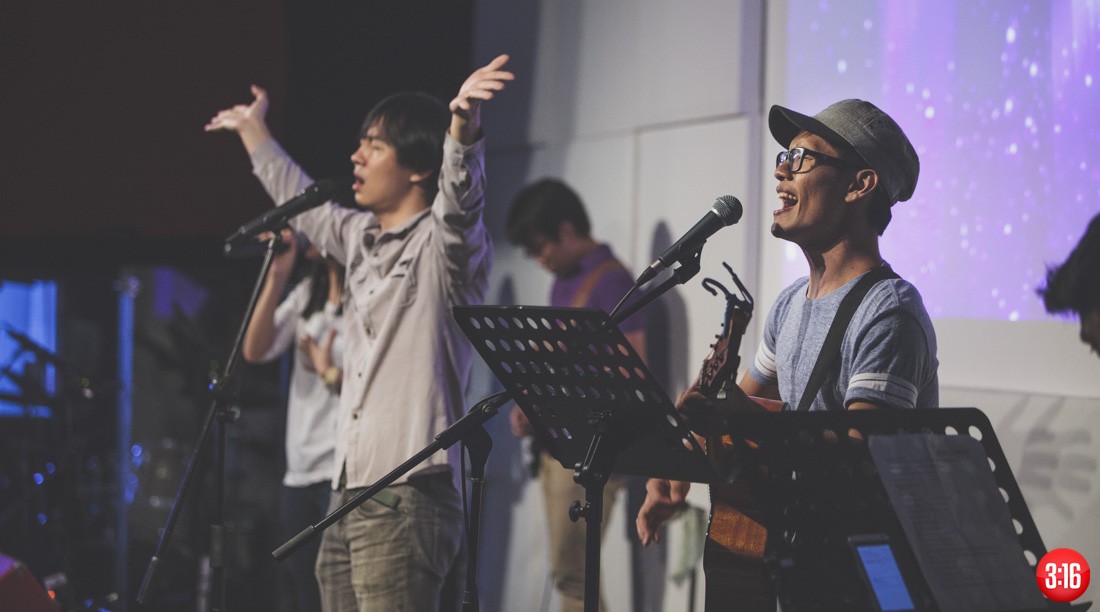 It was quite a journey for me in writing this song because to me the theme "Thy Kingdom Come" is really quite an abstract idea in my mind, and I felt it was difficult to express out in words, what more in a song.
The first thing that came to my mind was the words of Jesus prayer in Matthew 6:9-10, "Abba in heaven, holy is Your name, Your Kingdom come, Your will be done, on earth as it is in heaven…Yours is the Kingdom…forever", which eventually formed the pre-chorus and the chorus of the song.
[Verse 1]
As sons and daughters of Yours
We want to know who You are
And Your heart's desires
You are inviting us in
To be with You everyday
To see those eyes on fire
[Pre-chorus]
Abba in Heaven
We call out to You
From earth to heaven
We lift up our voices and sing
Holy is Your name, we sing
Holy is Your name
[Chorus]
Thy Kingdom come
Thy will be done
On earth as it is in heaven
Your Kingdom reigns
You will ever be praised
Your glory will last forever
[Verse 2]
As we live as one in your love
There is healing in this room
For every nation
Reveal to us your times and seasons
Ready for the King to move
In our generation
[Bridge 1]
We live to see Your Kingdom come on earth
We pray for Your revival to break out from here
[Bridge 2]
We cry for generations to know Your love
We look to the King of Heaven
As we live for You
I wanted the song to be sung as a prayer that the sons and daughters of God bring before their Abba, and a part of the chorus where we could declare in unison God's everlasting Kingdom, just as how Jesus ended His prayer in Matthew 6.
The verses of the song are written to support and give meaning to what would be prayed in the pre-chorus and chorus of the song.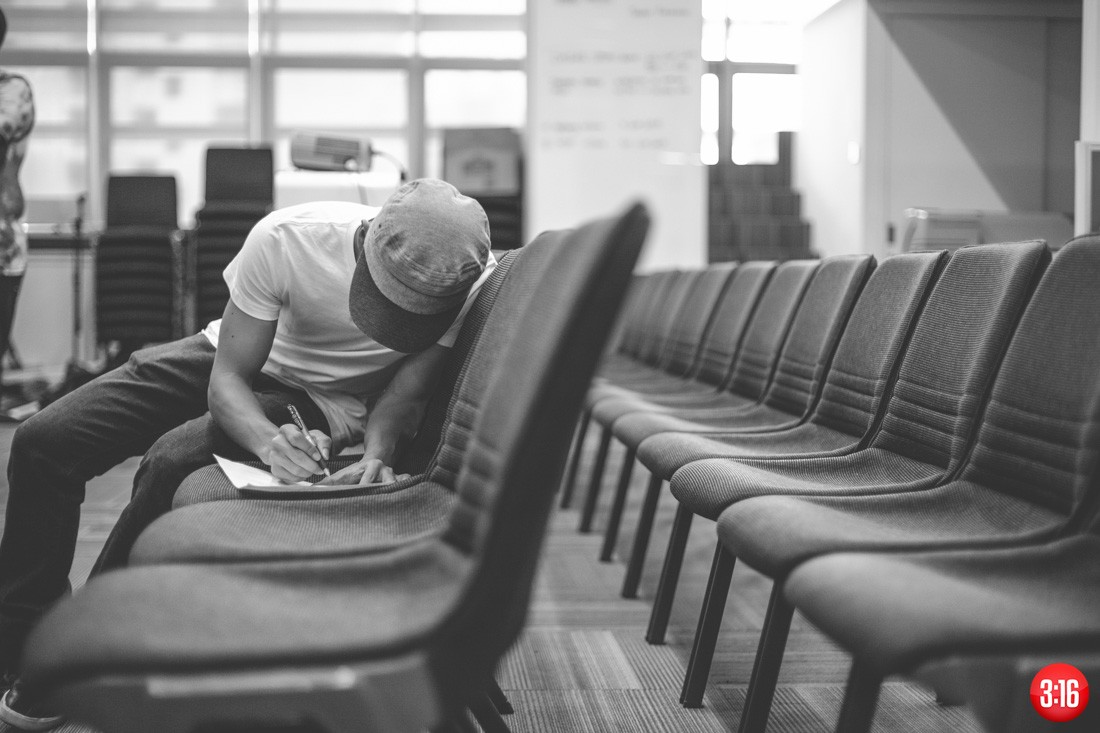 The first verse talks about our identification with being the sons and daughter of God, parallel to saying "Our Father" in the Lord's prayer, and with this amazingly privileged status, we draw close to know God and His heart's desires. I believe one big clue of what's in his heart is in his eyes, as was described in the book of Revelation, to be "like blazing fire". An unimaginable passion for His people. I felt it was in that place of catching what's on God's heart that we could really pray those words "Thy Kingdom Come" the way Jesus would.
The second verse describes what I believe are the ways that God wants to work in the Church first in answer to the prayer for His Kingdom to come. First it is unity amongst God's people. As God's people choose to unite in the love of God today, there would be an unprecedented power that brings about healing and restoration not just for people in the church, but for every nation. And the second thing is a discernment of the times and seasons. I believe to pray for God's Kingdom to come is to also call for a greater sense of urgency and readiness for the church to obey God where it's needed for Him to move through us in this generation.
The bridges are supposed to bring the song to another level where it goes from a congregational prayer and declaration to a dedication of lives in response to God's personal revelation to us as we pray.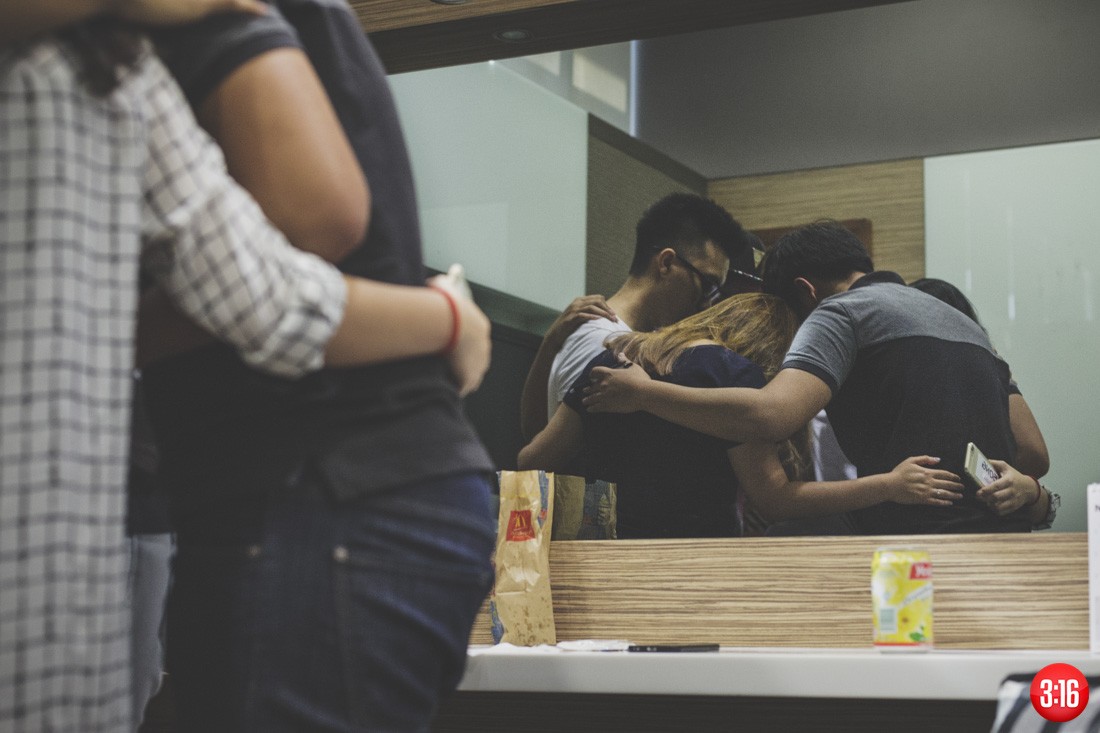 What I am believing God for in this camp is essentially what has been depicted in the song, that sons and daughters would be drawn in deeper into the love of Abba God, and as we get glimpses of what God's heart is for, each one might have a deeper conviction to accomplish what God has called us to do personally and corporately, and that His Kingdom would come and be advanced in power from this camp!
Joel Peh
3:16 Praise
Pastor Ian's announcement on 3:16 Church's new measures as Singapore fights the coronavirus (Covid-19) outbreak...