07 Sep

Walking in the Rain of Love

Most people run for cover when it starts to rain. I am kind of the opposite. I like to walk in the rain. I can remember many memories of significant moments in my life that I chose to walk in the rain. Like that day when I was expelled from Nanyang Polytechnic. It was as if the smell of rain has a calming effect when I got caught up in a storm. Looking back, I dare say that many of the storms in my life were really self-inflicted. I was never an easy or compliant student. Rebel was my nickname and Retaliation was my life's motto. I got into more fights with fellow students and teachers than I would care to count.

"and he sends rain on the just and the unjust alike." – Matthew 5:45

I am so thankful that God pour out His grace and sends His rain of love on someone like me. My baptism of love happened in the evening at a particular Church camp. I had walked over to the auditorium early to avoid those dinner small talk. As I sat at the back, surveying the praise band as they did a soundcheck, suddenly, in that space, Jesus embraced me. Not physically, but real enough to almost feel the warmth of His skin, the wrapping of his hands. That enveloping symphony rippled through sinews in my being. I began to tear.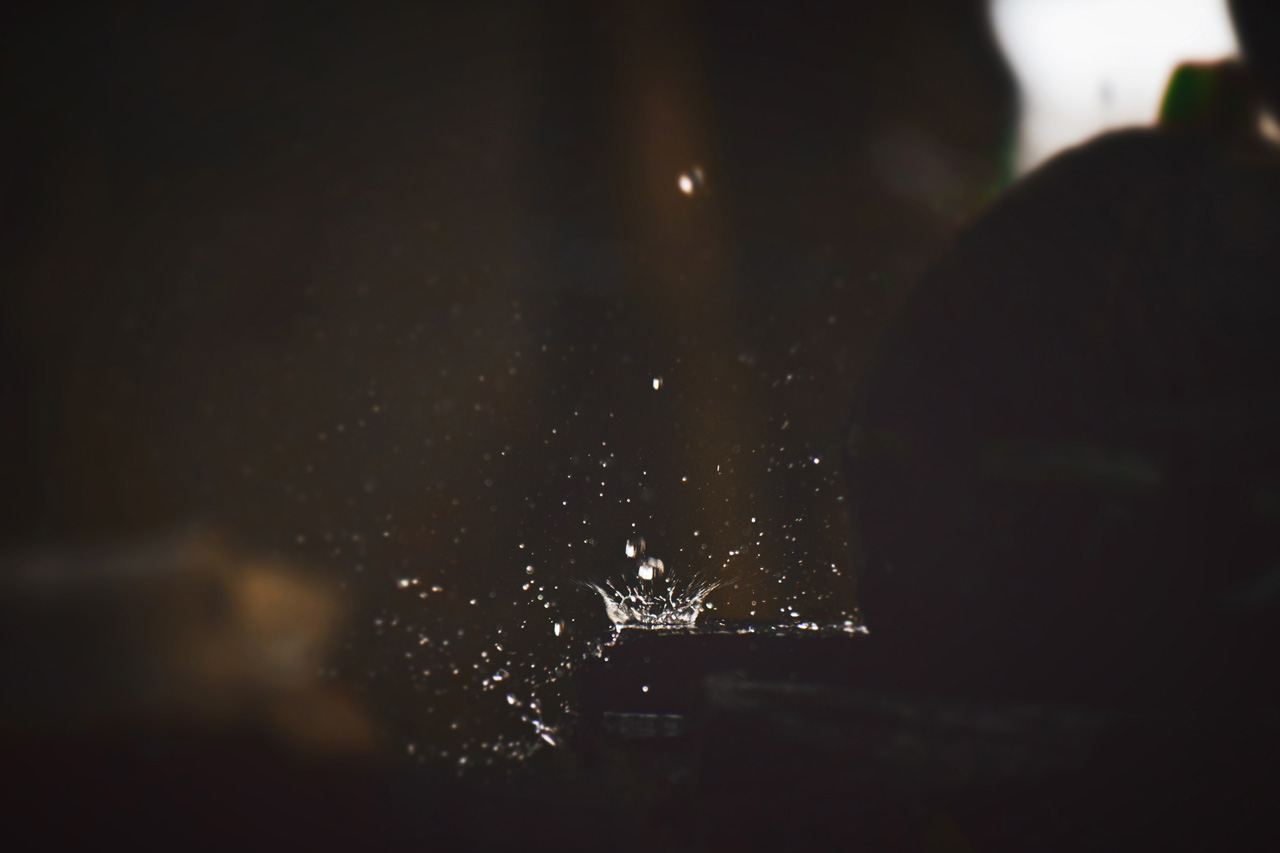 Sporadic tears quickly turned to streams down my cheeks, running along my jawline and blossoming into dark patches on my sleeves as they fell. He had noticed me, even when I desperately tried to remain guarded and inconspicuous. Jesus had met me in the stillness of my auditorium seat. He wasn't finished with me yet, though. "Follow me," He whispered on the final day of camp. Perhaps it is no coincidence that I love to fish. My seat became the seaside. Jesus had asked the same thing of Simon Peter and Andrew the fishermen, who were at the seaside and they responded to His invitation of love.
Jesus wanted to use me despite me: a man ensnared in the miry nets of a broken, world. "Follow me" wasn't a stern command but an invitation to walk with the lover of my soul. I exchanged my PHD for His PHD. A Poly-Halfway Dropout to a Privileged-Happy Disciple. A Redeemed Rebel.
After 12 years of walking in the showers of blessings, God amazingly led the birth 3:16 Church in 2013! Many probably could guessed that the name "3:16" was based on the iconic verse in the Gospel of John. But fewer knew that "3:16" also releases the passionate, mad love of God the Son. For that you need to turn to the First Epistle of John, Chapter 3 Verse 16. "This is how we know what love is: Jesus Christ laid down his life for us. And we ought to lay down our lives for our brothers and sisters."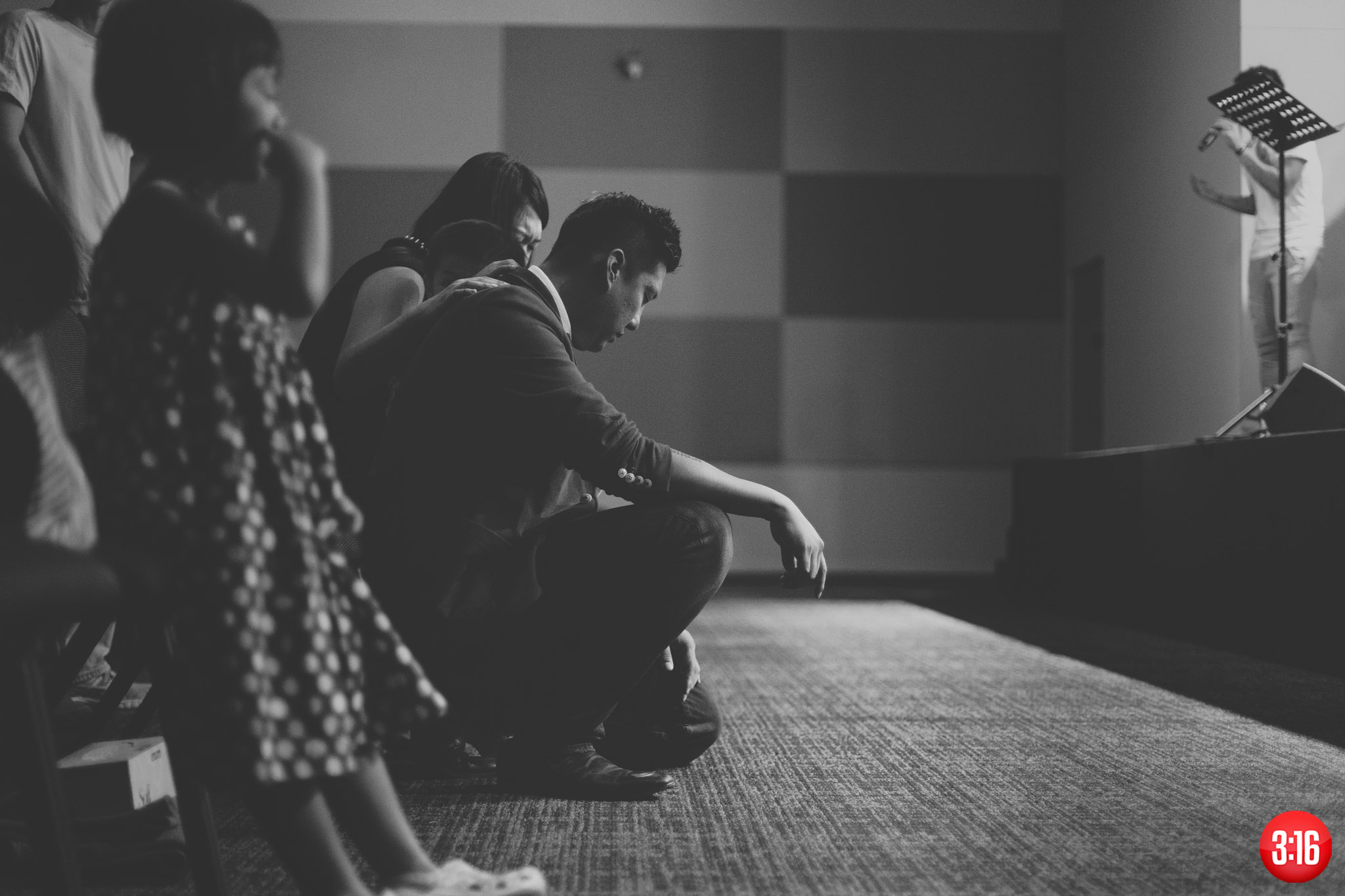 Jesus was the Rain of Love that came down from our Heavenly Father and now He wants to flood the nations with the love of the Son through you and I. We are both a receiver and releaser of this passionate, crazy love to people around! After 4 years of pastoring 3:16 with my wife Lilis, and the team of pastors, God brought all of us to the place of Revival, Tung Ling Bible School (Tung Ling means – Eastern Mountain. We could all feel in our spirits that God took us into the ridges of the Eastern Mountain to be strengthened in the LORD. Our hearts were never to merely be a Church within four walls, but an open movement of love creating Grace-ripples in society.
When Dean Guek Ju revealed on the first week of the term that the theme was Revival, my thirsty soul cried out, "More rain, more rain! Soak us and send us, Lord!" God indeed has used the team at Tung Ling to pour out His grace. Dean Guek Ju, Dean Philip and the out-of-the-world class (better than world class) lecturers were truly endued with wisdom and grace and we benefitted so much in this learning journey.
I want to take this opportunity to give a special shout-out to Dr. Joseph Umidi for coaching us on Leadership Coaching and Resolving Leadership Conflict. He gave our team much to think about and incite much rigorous discussion amongst us. A big THANK YOU to our class monitors and all the course-mates! You guys are truly God-sent. We have grown so much because of all of you!
Keep walking with the Holy Spirit.
Keep walking in the rain.
Pastor Ian Toh
Lead Pastor, 3:16 Church
Pastor Ian's announcement on 3:16 Church's new measures as Singapore fights the coronavirus (Covid-19) outbreak...