22 Nov

When Jesus Takes Over

Hi, my name is Z.Y, I'm a musician and teacher, and I lead our youth band at 3:16 Church. Here at 3:16 Church, we have a passion for the young people in Singapore. Part of our Church's vision is to reach and empower as many youth for Jesus as possible. Once every 6 weeks at 3:16 Church, we do a special Sunday Worship Experience called The Takeover. The Takeover is just one of the platforms we have to achieve our vision for youth in Singapore. It is a Sunday service organised, led and executed by youth. The idea is to give the youth a platform to rise up and takeover the running of our Sunday services. In other words, The Takeover provides opportunities for youth to learn the ropes on what it takes to run a Sunday service; they are the ones taking over the organising, ushering, audio-visual duties, and various support roles.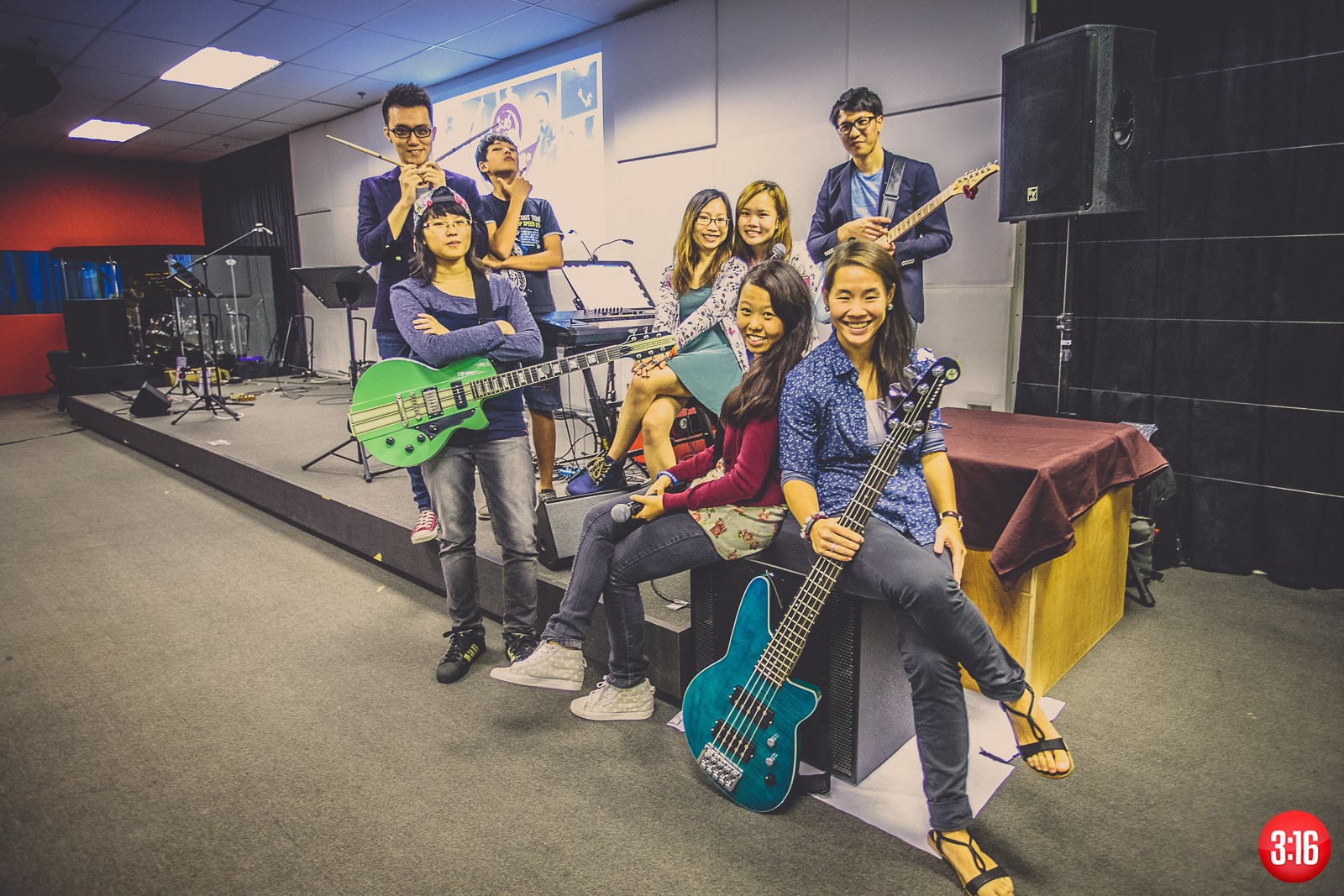 A good example of The Takeover vision has been the youth band, or The Takeover Band. The band is made up of young musicians and worshippers who practice throughout the year. Every 6 weeks, it's the band's turn to take the stage and lead the Church into a time of worshipping Jesus.
This year the band included our three lovely and beautiful female vocalists Jia Wen, Roslina and Amelia. Our zany fashion coordinator/guitarist/sound engineer/vocalist Joseph. "Cool Cat" Shannen, our lead guitarist. Awesome rhythm section, Cheryl our rock-steady bassist and "Octopus Hands" Ron, our drummer. And last but not least, Sensitive Gill who makes our sweet pad sounds on the keyboard: God has really blessed us with a pool of young and talented musicians.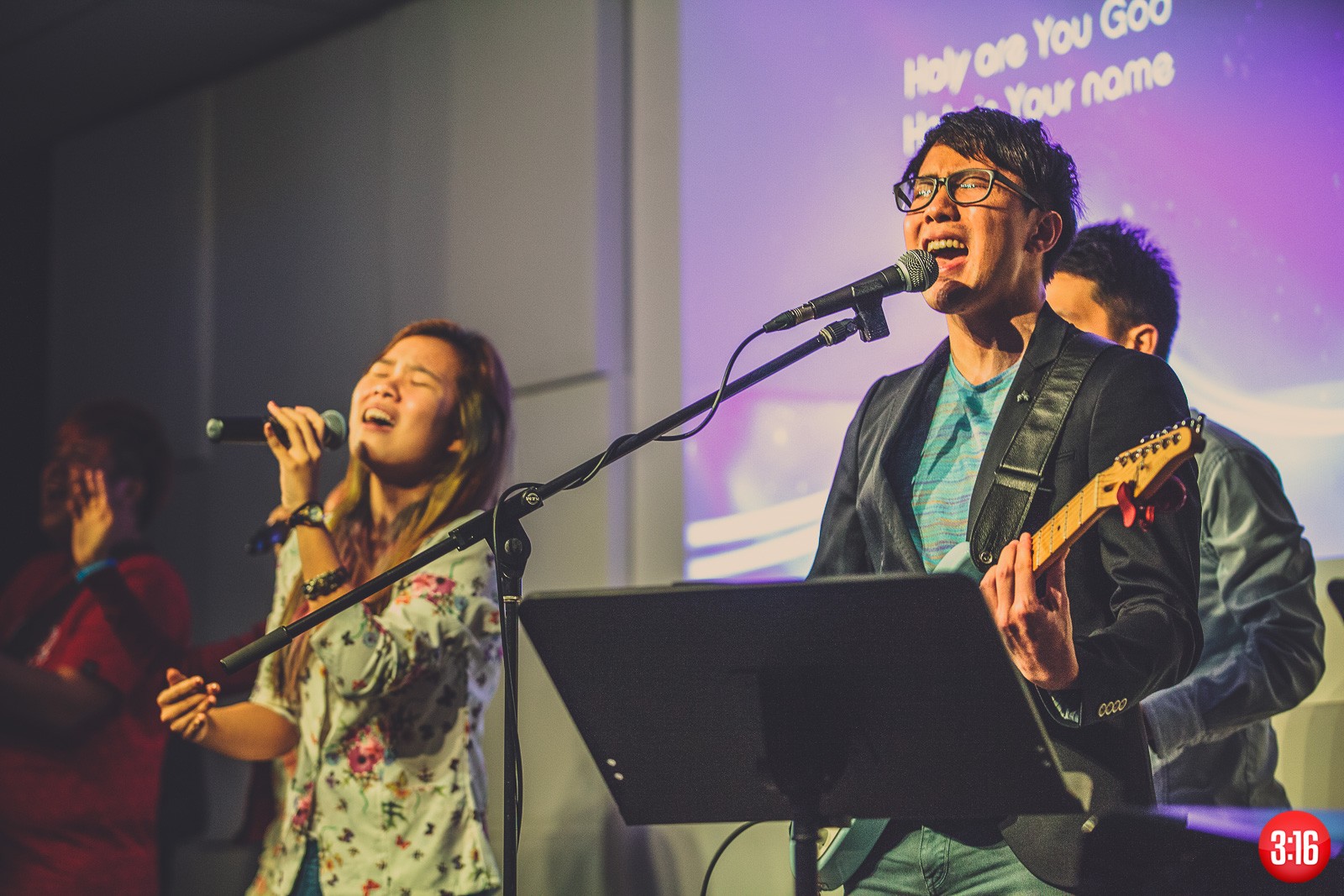 Time after time, we learnt we needed to first tune our hearts to Jesus before tuning any kind of music.
Looking back in 2014, the band has really grown musically and spiritually. For us, the term "Takeover" took on an added special meaning. One of the key lessons we learnt is that worship is much more than playing music. It is so easy for Christian musicians to come together and make music and totally miss out on worshipping Jesus, which is the offering of our praise, attention, music, essentially our whole being to Jesus. Without this element of worship, the act of making music remains simply in the physical realm; the process, challenges and results are all physical ones. However, in order to worship Jesus in spirit and truth, worshippers must move past the physical into the spiritual. Time after time, we learnt we needed to first tune our hearts to Jesus before tuning any kind of music. Praying and seeking God, asking God to fill us with His Holy Spirit, was always a much better use of time than simply going straight into rehearsals. Even if we dedicated more time than planned to prayer, we learnt that more good things can happen by "accident" when we were filled and led by His Spirit than when we try to execute best laid plans without His filling and leading; we learnt that for us to be used effectively, we NEED God to "Takeover".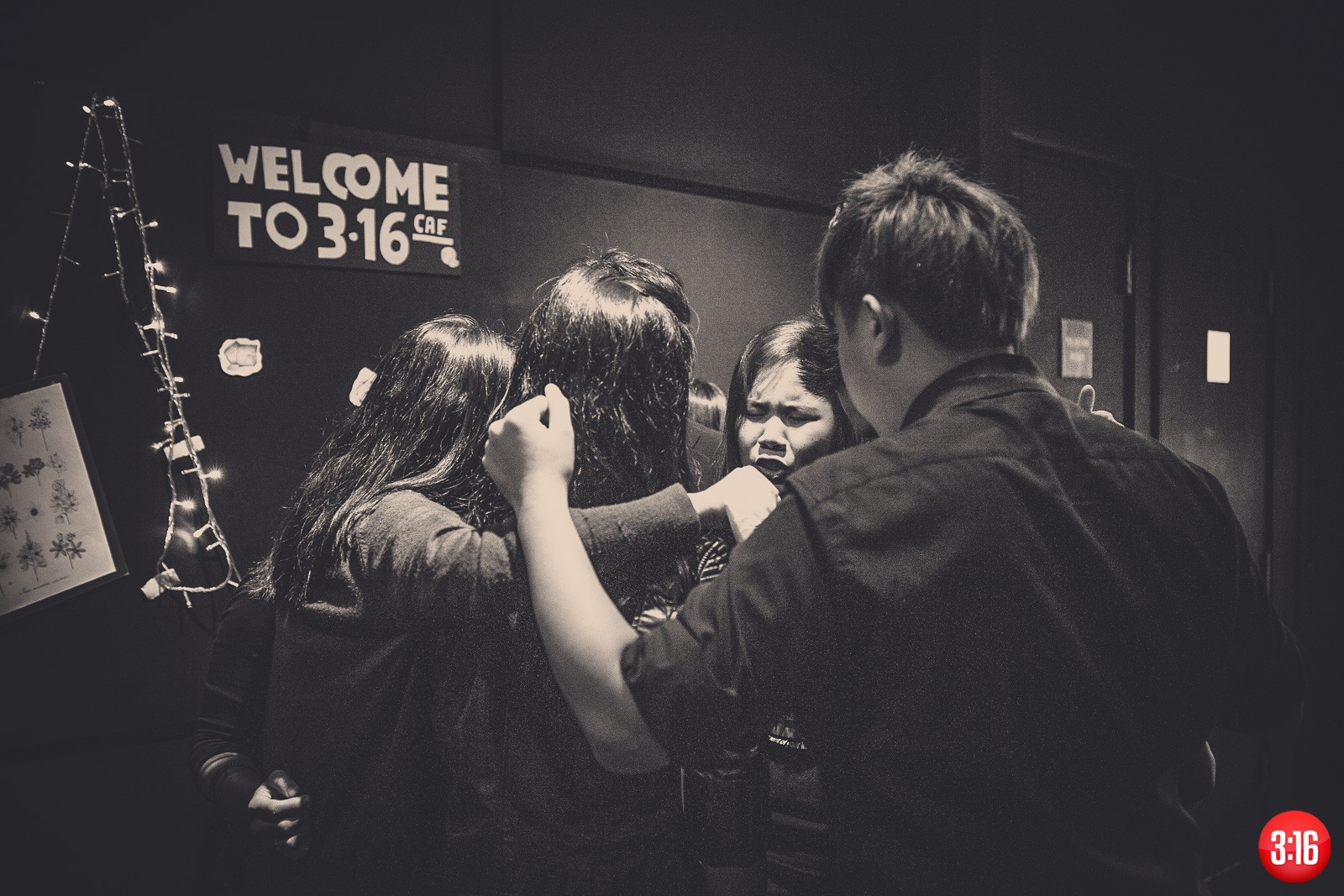 As we move forward, one of the prayers of our band is that God would move us from glory to glory. But we cannot do it without Him. In Exodus chapter 33, Moses pleads with God: "If Your presence doesn't go with us, do not lead us up from here." It is our prayer as well, that God would lead us the same way He led His children in the wilderness, with His clear leading and "Shekinah Glory" presence:
"By day the LORD went ahead of them in a pillar of cloud to guide them on their way and by night in a pillar of fire to give them light, so that they could travel by day or night." – Exodus 13:21 NIV
Through our worship, we hope more and more people will come to know Jesus. We are asking God to raise up more youth in Singapore that desire a "Takeover" from Jesus. We want to see the next generation rise up, be empowered, support their local church and eventually… "Takeover".
Z.Y.
Worship Leader
The Takeover Band
Pastor Ian's announcement on 3:16 Church's new measures as Singapore fights the coronavirus (Covid-19) outbreak...