12 May

A Greater Generation

From glory to glory and to even GREATER glory – that is the war cry of 3:16 Church Youth Ministry.

We believe that young people are not just the future of the church but also the front line troopers of today. God is doing something great in Singapore, in this generation and we want to be part of this prophetic movement; not as bystanders but as innovators who will create a dent in this generation for the kingdom of God. With much zeal and passion, we choose to empower our young people to lead, serve and volunteer in all capacities during our Sunday Worship Experience

"Do not despise these small beginnings, for the LORD rejoices to see the work begin,"– Zechariah 4:10 NLT

With humble beginnings comprising a group of about 20 adults and 3 youths, 3:16 Church was formed approximately 18 months ago. Since then, we have multiplied exponentially to size of about 70 and grown from 3 to 25 youths.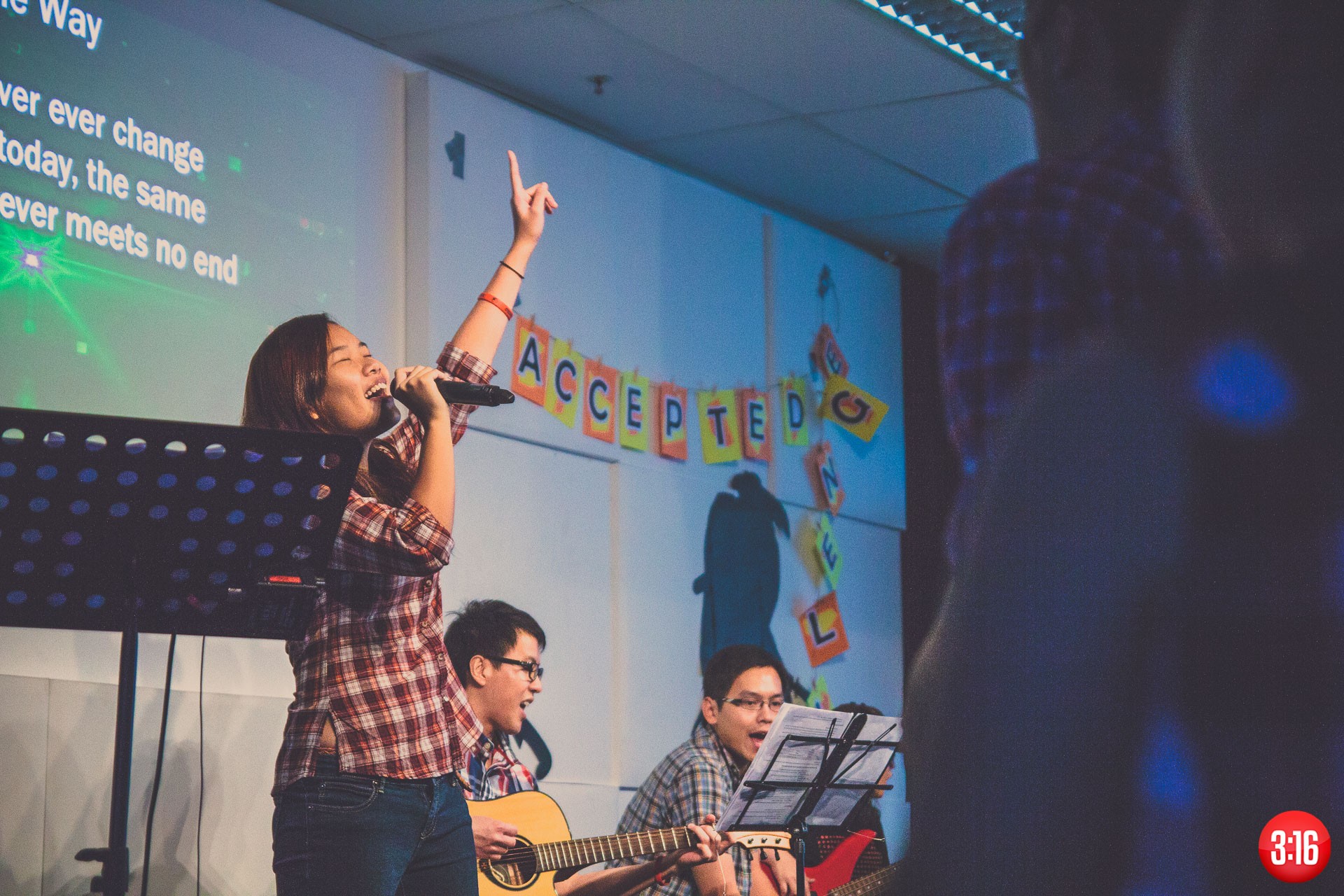 Reviewing the months past, I stand in awe of God's goodness. Youth Explosion 2013 was our very first youth event where we witnessed the entire 3:16 Church auditorium packed to its brim. I preached a message on facing our giants, referencing to the story of David and Goliath. Looking back, seeing how less than 10 youths invited their friends and packed a 120-seater auditorium – we had surely defeated our Goliath that day. Our first lesson in the youth ministry: NOTHING IS IMPOSSIBLE WITH GOD!
Next came our second event, Youth Ignition. Once again, our youths were on fire for God as they packed the place and took over the stage with performances by Jerome and Jonathan, the youth dance crew and our very own youth band. The greater highlight – Jesus was lifted up high as Jiahao preached a message on a new beginning with Jesus!
Over the past months, we have seen young people dedicate their lives to Jesus and taken the step of obedience to be baptized. We are excited to see what more God has in store for us. It is my dream to see more youths baptizing youths as they go out and reach this generation for God's glory!
"Greater" is the vision that Pastor Ian has set for 3:16 Church in 2014. In line with this vision, we want to see our young people rise up to a greater purpose this year. Hence, "The Takeover" was born. "The Takeover" is simply a platform that empowers our youth to literally take over the Sunday Worship Experience. It allows them to witness God's glory firsthand; it gives them the power to create, innovate, lead, serve, welcome, invite, pray and seek God for every activity planned.
A great example is The Takeover: Café Edition. One of our youths, Angela took up the challenge and made her personal dream a reality. Together with her team, they turned the usual Sunday service into an awesome café and everyone fellowshipped over coffee and snacks!
Then Moses said, "Now show me your glory." – Exodus 33:18 NIV
One of the greatest highlight for the year thus far is the formation of The Takeover Band. Just a few months old, this group of talented young musicians never fail to lead the congregation into a personal encounter with God. It is the heartbeat of the band's music director Zhen Yuan, to see all musicians become Jesus worshippers so that all glory may be given to God!
Indeed, we have seen God's glory radiate more than ever at every Takeover; His glory cannot be exhausted. I am so proud to be able to serve with the youth team on this crazy movement for God!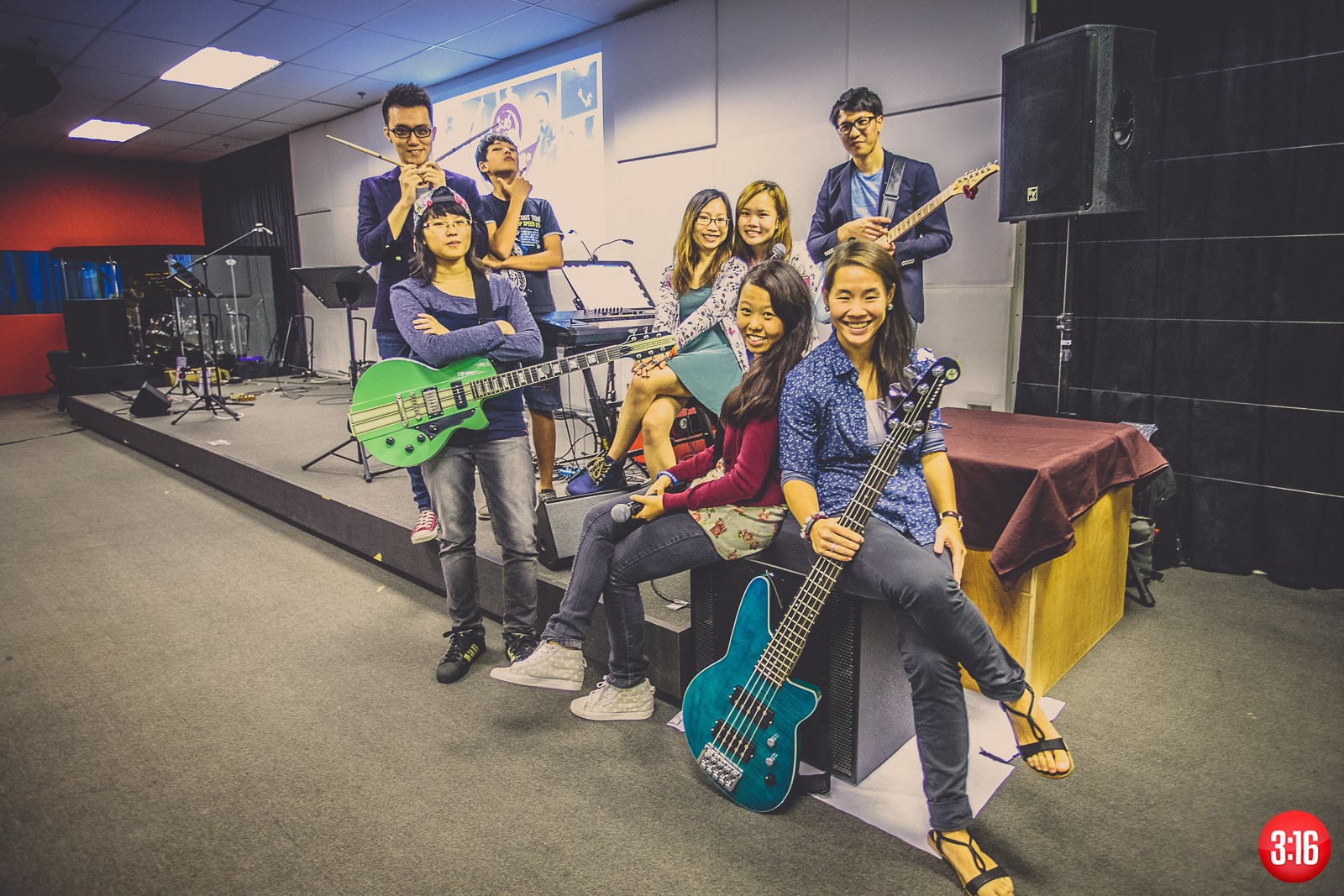 All these things would not have been possible without your prayers, love, dedication and support to see this generation rise up with selfless faith to receive God's one way love.
Let us continue to march forward on this exciting journey and we pray for more volunteers to join us on this amazing ride too! This is my prayer for 3:16 Youth.
"Then Moses said to him, "If your Presence does not go with us, do not send us up from here." – Exodus 33:15 NIV
Jeremy Lee
Youth Pastor
3:16 Church, Singapore

Pastor Ian's announcement on 3:16 Church's new measures as Singapore fights the coronavirus (Covid-19) outbreak...